Sorry, We're closed
Dear PATRONS,
In the interest of keeping our customers' and staff's health and safety paramount in the current circumstances and having difficulty in procuring fresh produce, we are having to make a very hard choice and close MasalaDabbas for some time.
We would like to thank you all for your continued custom and support and we look forward to opening as soon as possible to serve you again.
We will be providing periodic updates on our social media platforms, you can follow us at
Web: http://www.masaladabbas.co.uk/
Facebook: http://facebook.com/masaladabbas
Twitter: @MasalaDabbas
We apologise for the inconvenience casued.
Sincerely,
MD Management.
Lunch Thali available…Gift vouchers of £10, £15 and £25 are on sale now.
DRESS CODE: Smart Casuals, no trainers please.
Bookings
Opening Hours
Sun,Mon,Wed,Thu | 12 noon - 2.30pm; 6.00pm – 10pm
Fri & Sat | 12 noon - 2.30pm; 6.00pm – 10.30pm
Closed Tuesdays.

NEWS
Celebrate this Christmas with Us
Check out our
#ChristmasMenu
.
Great #Vegan/#Vegetarian and #Meat options from 16th to 31st December 2019. Book now to avoid disappointment! #Turkey #MulledWine
FSB Curry & Networking Event
MasalaDabbas is proud to host the next FSB networking meet that will take place on Wednesday 12th June from 12pm to 2.30pm. Tickets are limited to just 30 and include a 3 course meal plus a complimentary drink.
294 High St, Orpington BR6 0NF.
Booking is strictly via https://bit.ly/30C5Egf
The price of the tickets is £15 for all FSB & Orpington1st BID members and £20 for all others.)
Orpington's Finest Awards
We're proud to announce we are short listed for Orpington's Finest Awards. Thank you all for who voted for us!
We've been awarded 5* rating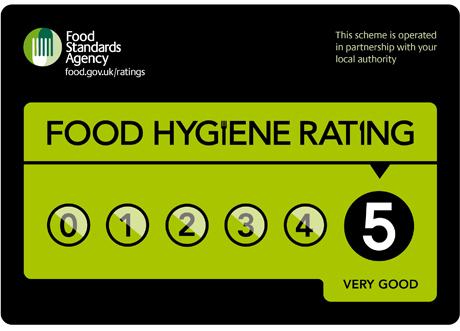 Jo Johnson welcomes Orpington High Street's new Indian restaurant at official opening
The latest restaurant to line Orpington High Street celebrated its official opening on Friday. MP Jo Johnson was at the launch of Masala Dabbas, where he was treated to sample dishes from a menu which covers the entire sub-continent's many cuisines. Mr Johnson said: "We have a number of fantastic eateries in Orpington and this is no exception – Masala Dabbas' menu offers an exciting array of dishes from all over India with something to suit everyone's taste."
Find us
294 High Street | Orpington BR6 0NF
01689 601 429 | info@masaladabbas.co.uk
@MasalaDabbas
Parking Information
Ample parking facilities near the restaurant. Tesco supermarket has 3hrs free parking. Parking on high street in front of the restaurant is free after 6.30pm. There are also several side roads with plenty of parking places.
Something is wrong.

Instagram token error.